Special services unique to NARITA HOUSE !!
Service 1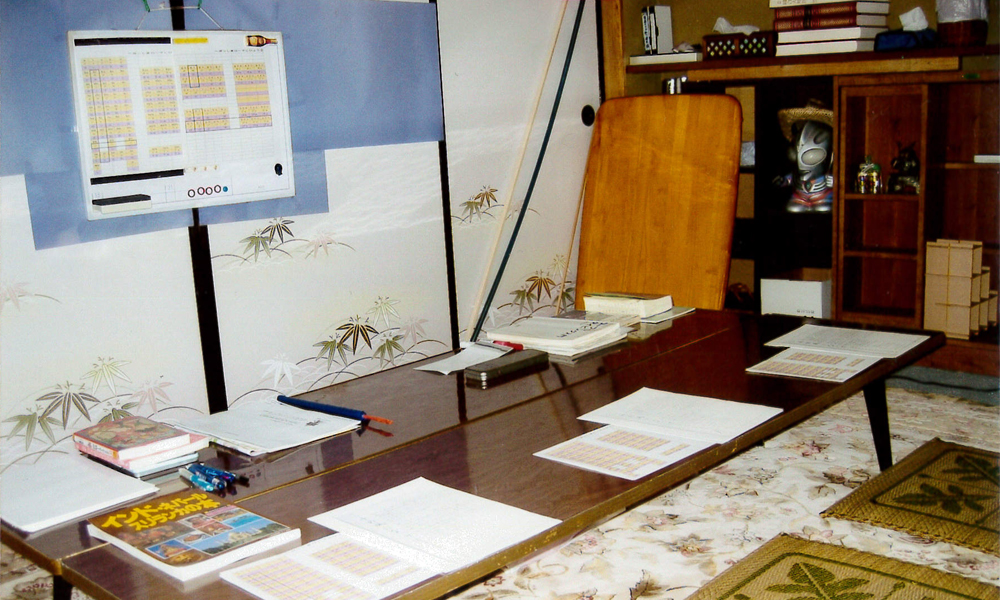 Free Japanese lessons !
a) We will hold a Japanese language class at your preferred time.
b) No lesson fee !
c) We will teach you carefully.
Service 2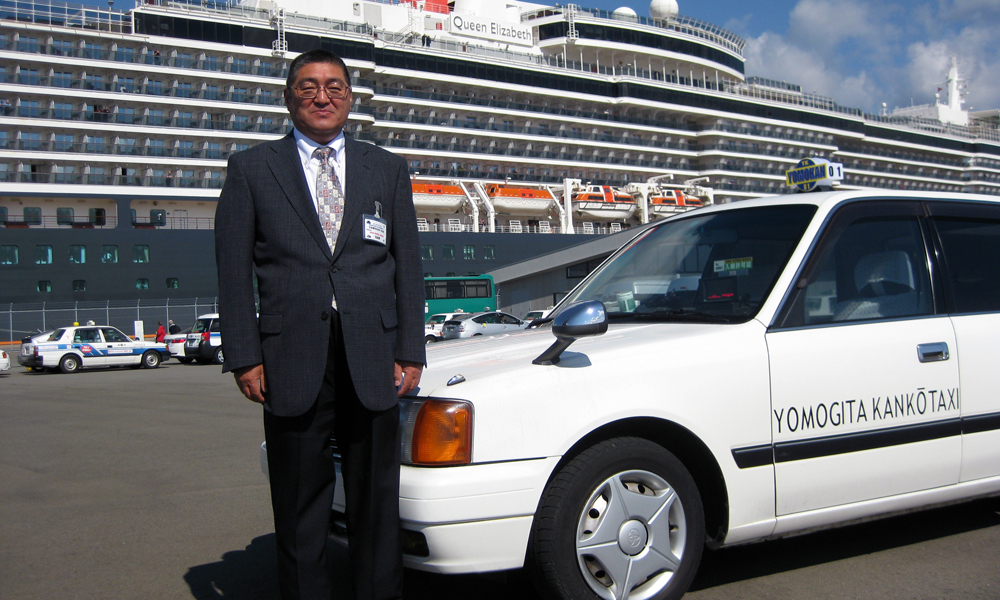 Landlord speaks English, so the follow-up system for foreign residents is perfect.
Moreover, English sightseeing taxi is available since I am also a driver, I would like to invite you to Aomori. and take you to sightseeing spots anywhere !
Service 3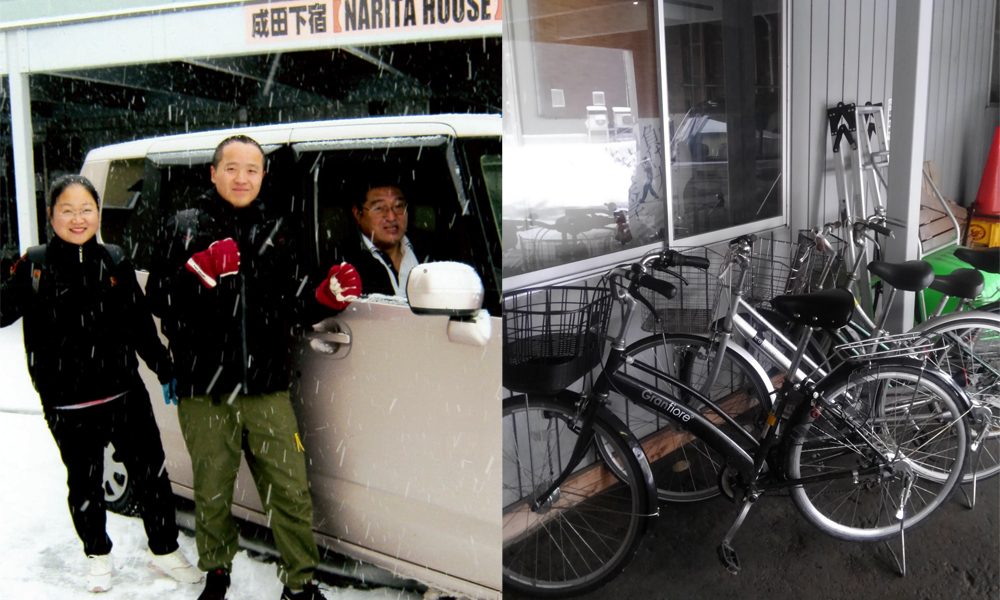 During the heavy winter season from January to February, we will send you to your commuting workplace or school with our car !
We can also take you to nearby public baths !
Service 4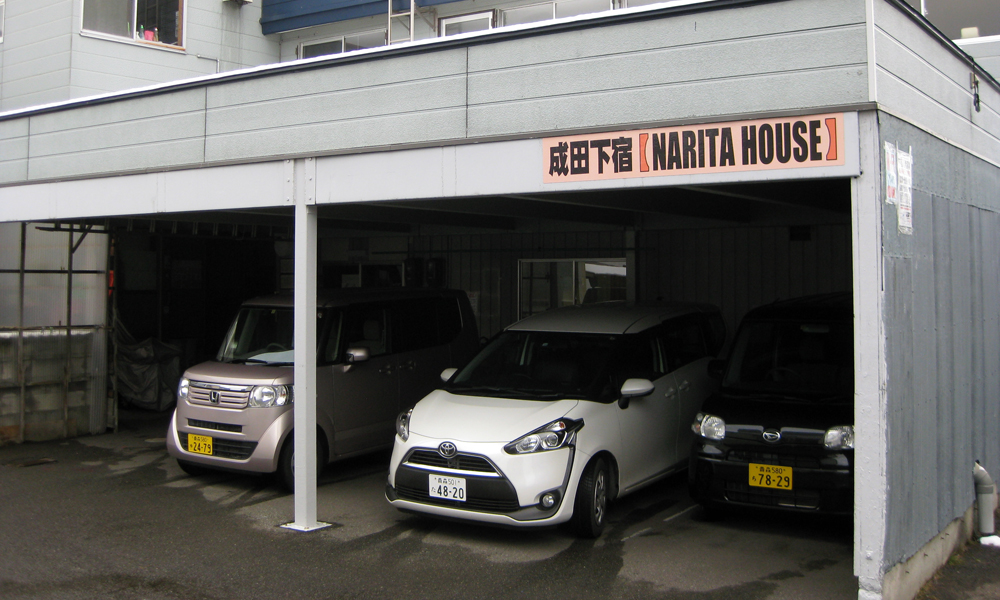 The accommodation charges of each high school student's parents are free !
There is no charge for parking your own vehicle !
There's an indoor carport with no worries about snow !
Service 5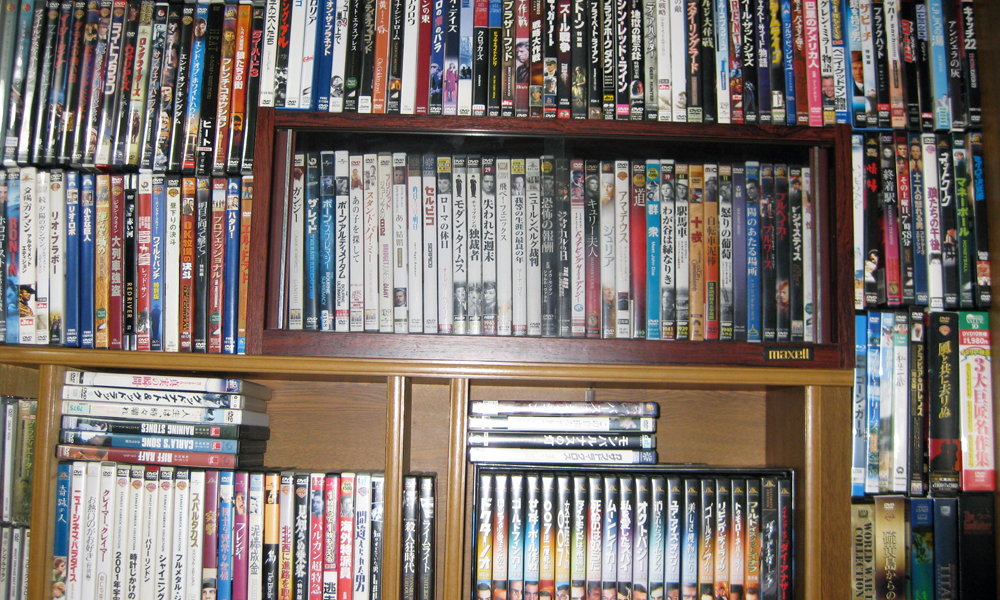 The room is equipped with a TV that can watch DVDs !
The "movie geek" landlord has collected 300 movie DVDs.
Free rental !
Service 6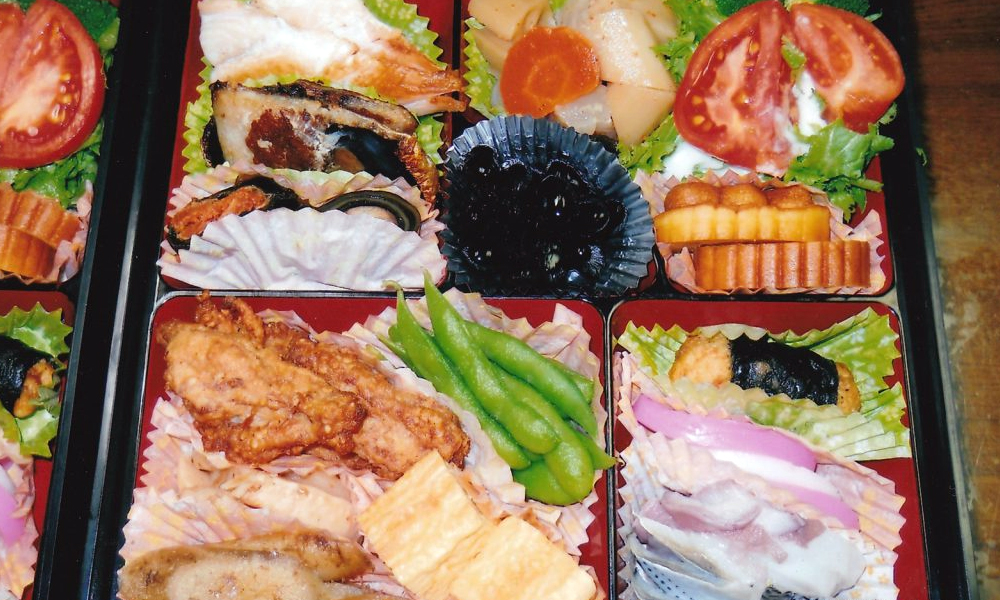 The biggest event of our Narita House party annual end-of- year is the featuring the "Guts Mother" -in-Law's special luxury osechi bowl with a large board and Special thank-
you gift for staying for one year !
Access
Time to university or high school
a) (IRI), HIROSAKI University 5 minutes by bicycle / 15 minutes on foot.
b) AOMORI UNIVERSIY 20 minutes by bicycle.
c) Aomori University of Health and Welfare 15 minutes by bicycle.
d) Aomori Akenohoshi Junior College / Junior&High School 8 minutes by bicycle / 12 minutes on foot.
e) Aomori High School 5 minutes by bicycle / 8 minutes on foot.
f) Aomori Commercial High School 15 minutes by bicycle.
g) AOMORI YAMADA HIGH SCHOOL 12 minutes by bicycle.
Special services unique to NARITA HOUSE !!
a) You can use our boarding bicycle for free. Moreover, the bicycle parking lot is indoor without worrying about rain and snow!
b) Limited to snowy winter season ! We will send you to your school / commuting workplace by private car ! (As needed)